The following article presents the installation steps for Windows 7 which is similar to Window 8, 10 and XP operating systems. For Windows Server installation please read this article.
Download WebKitX setup package and install it in a place like C:\Program Files (x86)\WebKitX CEF3 ActiveX for x86 Application Development, or in a place like C:\Program Files\WebKitX CEF3 ActiveX for x64 Application Development. The ActiveX registers itself in Windows Registry and requires permissions to do so, so please make sure you run the installation by choosing Run as administrator.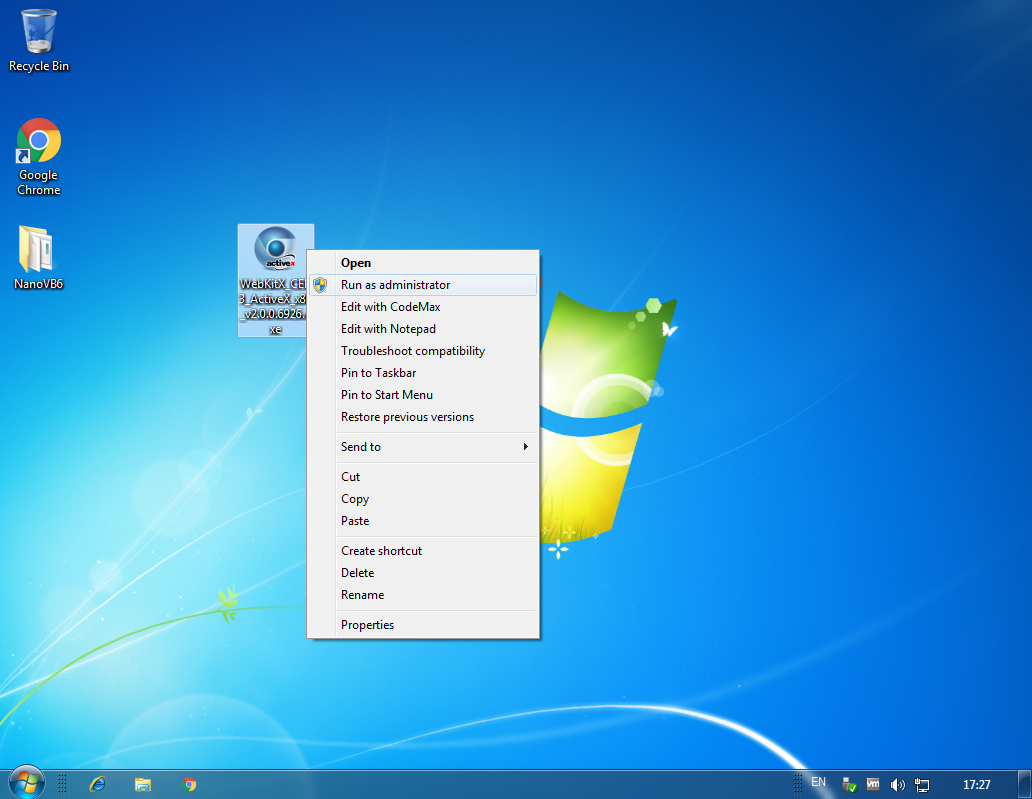 Before the installation starts, the setup program will check if your Workstation requires Visual C++ 2017 Runtimes, and install it if it does. Depending on your Operating System, its Service Pack and WebKitX bundle, a different C++ redistributable might be installed. Please have a look further below in Commercial Distribution chapter for information about redistributing your application with WebKitX runtimes.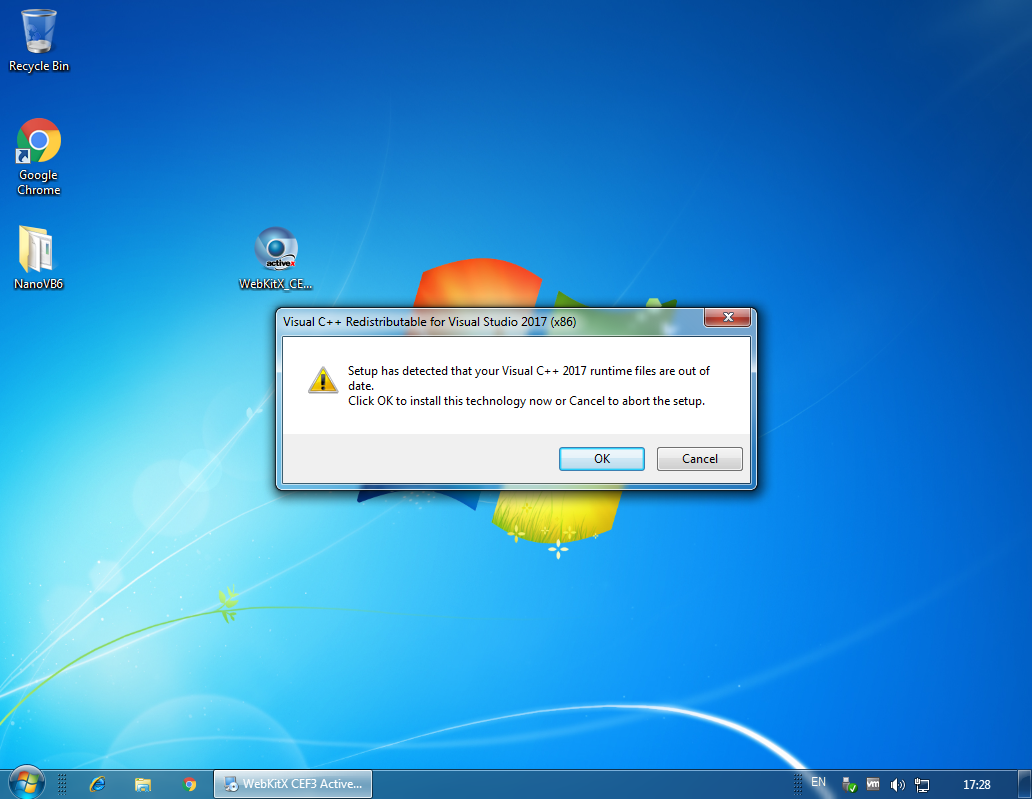 Evaluation
You are welcome to evaluate WebKitX for 30 days in a non production environment and feel free to contact us with your questions, your suggestions and your bounties! During evaluation, when opening a URL and at random intervals WebKitX displays a notification window informing you that it is a commercial product and that it requires a License, but it wont prevent you from using all its features. Please note running WebKitX on Windows Servers, Windows Embedded, VMs or over remote sessions such as Remote Desktop and Citrix are not possible during evaluation.